[Note - this feature is only available in Pro & Standard subscriptions]
The MyConstruct scheduling system allows you to quickly create custom checklists for all Jobs and Opportunities, these can be used as a call forward sheet, maintenance list, tendering or whatever you like!
To create a schedule for a job, you must first create a job and then apply a 'checklist' to that job.
You can create and manage your checklists in the left menu, under 'tasks' select the 'manage checklists' option, in here you will find some template checklists from the drop-down menu named 'create checklist' these are a good example to get started with, you can use or modify them to help as a starting point, or create your own.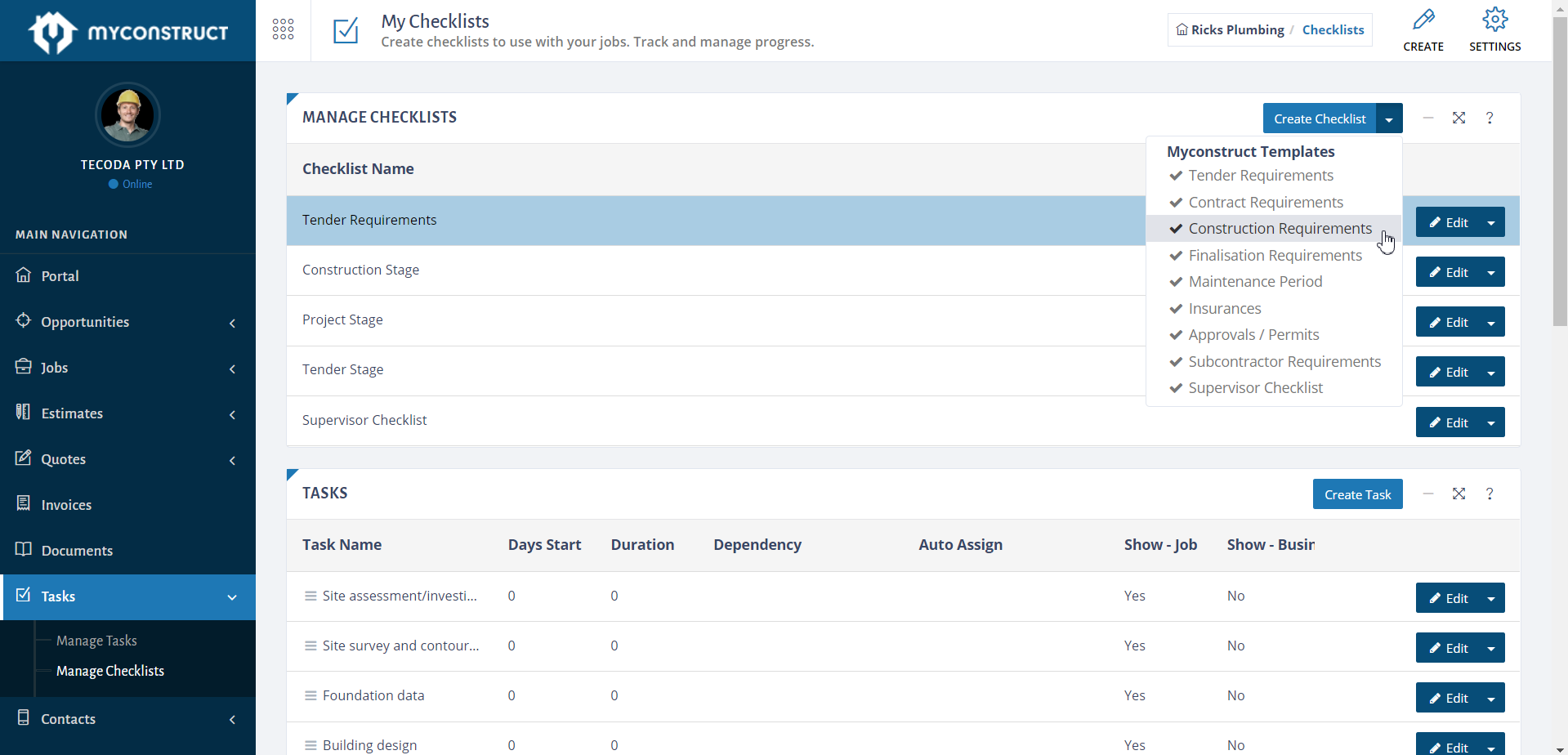 Once you have a checklist with tasks created, you can add it to a job or opportunity within the 'checklists' tab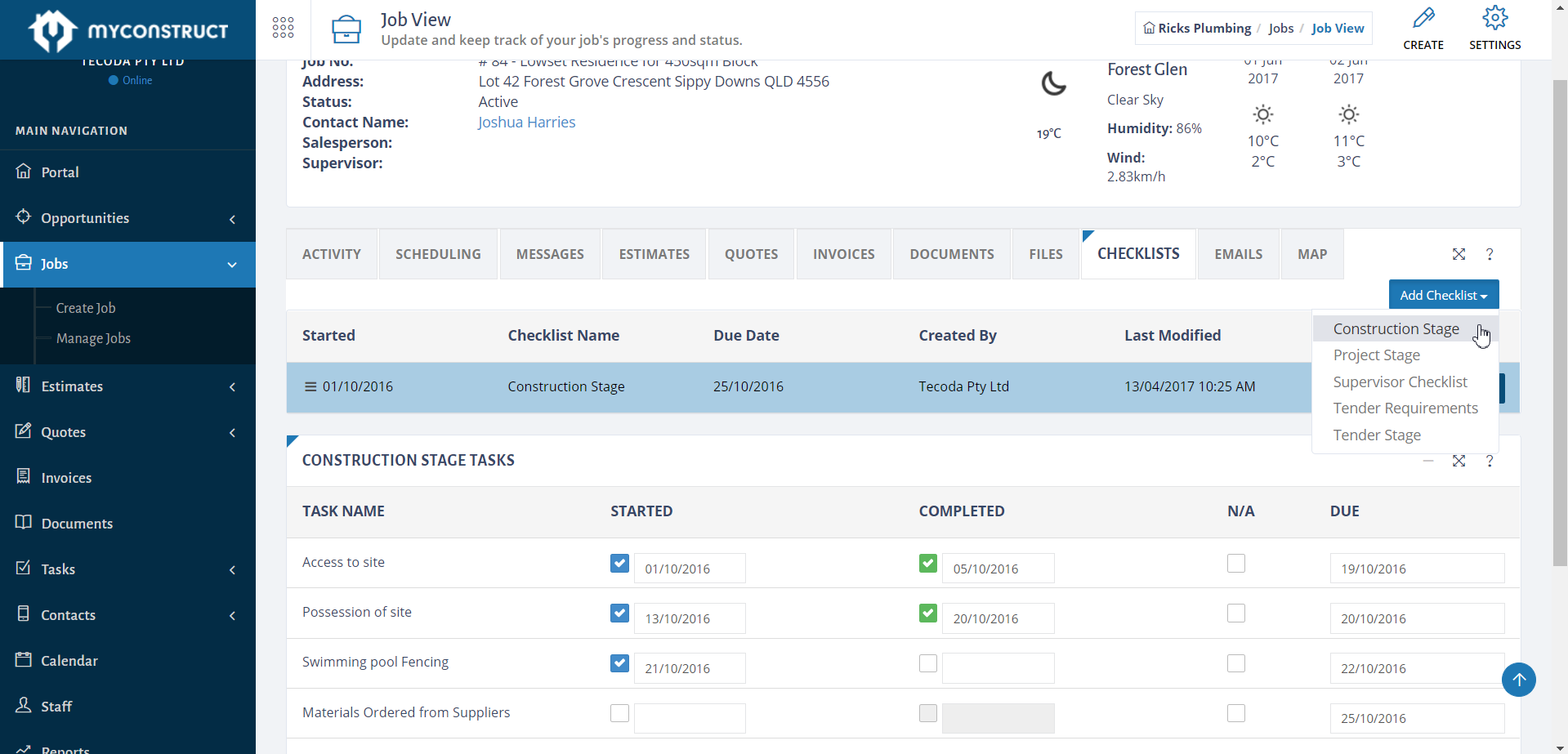 once you have added and set your dates, the Gantt Chart will become active on the 'Scheduling' tab, which is very much like Microsoft Project (you can select and drag your tasks to set dates).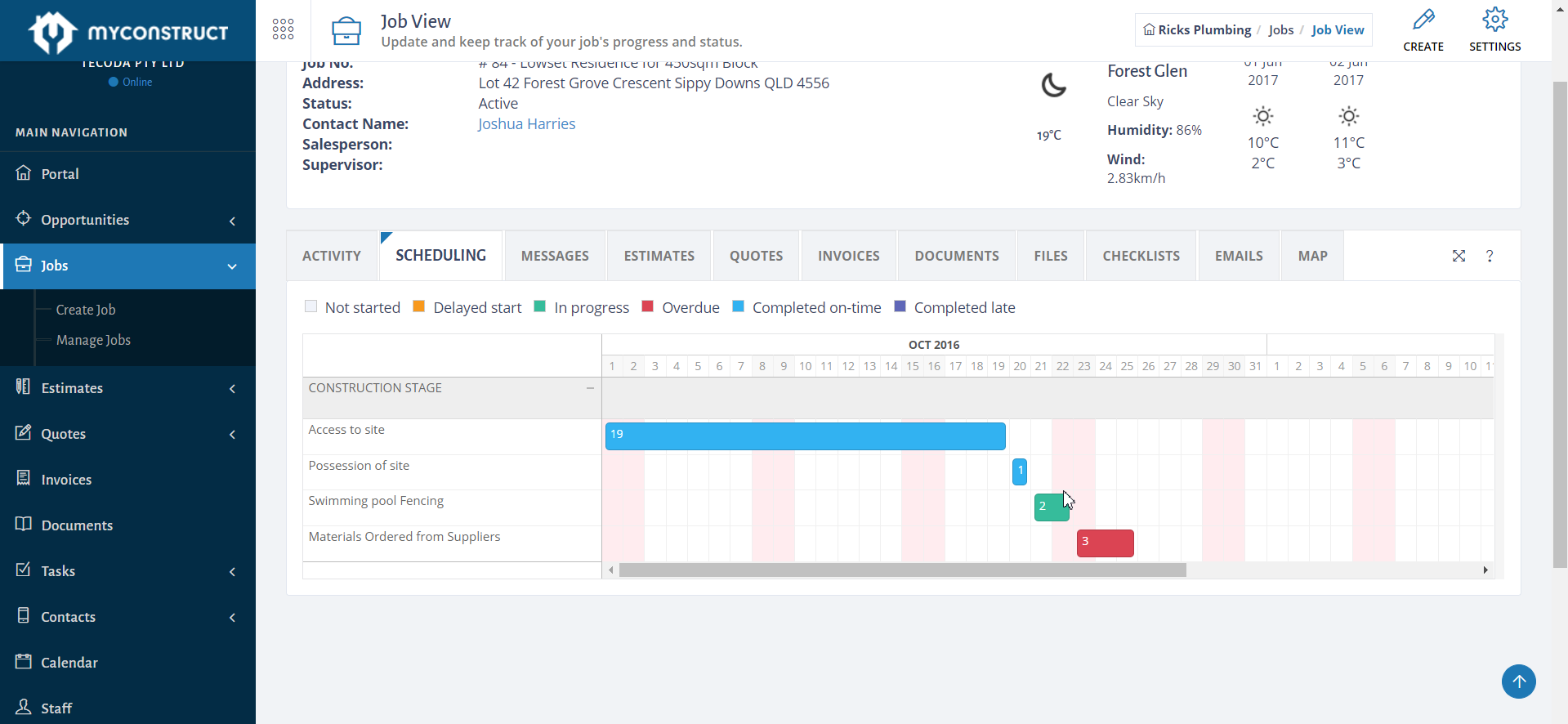 For a more detailed run through of the system, see the video below.