Information pertaining to the business is setup initially through the Setup Wizard, However, The User is able to view and edit it in greater detail at any time. This is done by clicking the settings menu in the right hand corner and then clicking on Business Details.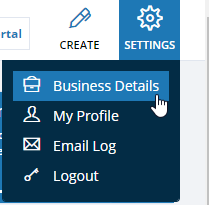 ---
Step by Step Guide
---
Business Logo
The Business Details section also contains the "Business Logo". Upload your Logo by clicking the blue button labeled "Upload Logo", MyConstruct will help you by resizing the image to suit the system automatically.

---
Business Details
This is one of four tabs within the Business Information section. "Business Details" is where company identifying information can be updated in real time. Business Details are used on Estimates, Quotes, Invoices and Orders. It is advisable to always keep your business details up to date.
---
Business Settings
Advanced settings related to Estimating Margin Percentages, Supply Order Terms and Conditions and the print style of MyConstruct documents can be set here.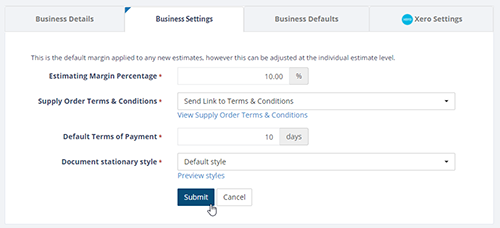 ---
Business Defaults
Set Default Quote Notes and Payment Terms to appear on other modules here.
Note they can be edited manually on each individual quote, having default templates set in this area just saves you time later on.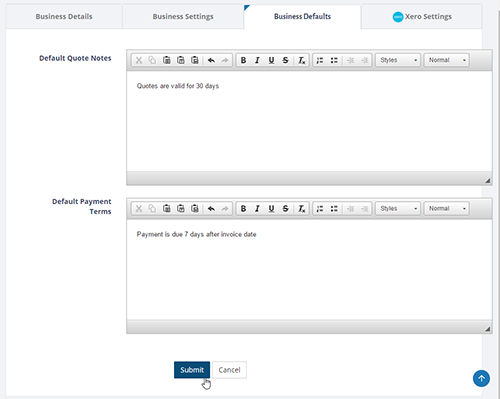 ---
Xero Settings
This is the Xero control tab where you can connect MyConstruct to Xero so that all of your data is synchronized between the two systems. More on Xero