[Note - this feature is only available in Pro subscription]
Measurements are used to provide help with simple calculations in estimates. MyConstruct provides a list of standard common measurements by default.

You can add more customized measurements by clicking the 'create measurement' button if you have any specifics that aren't already listed.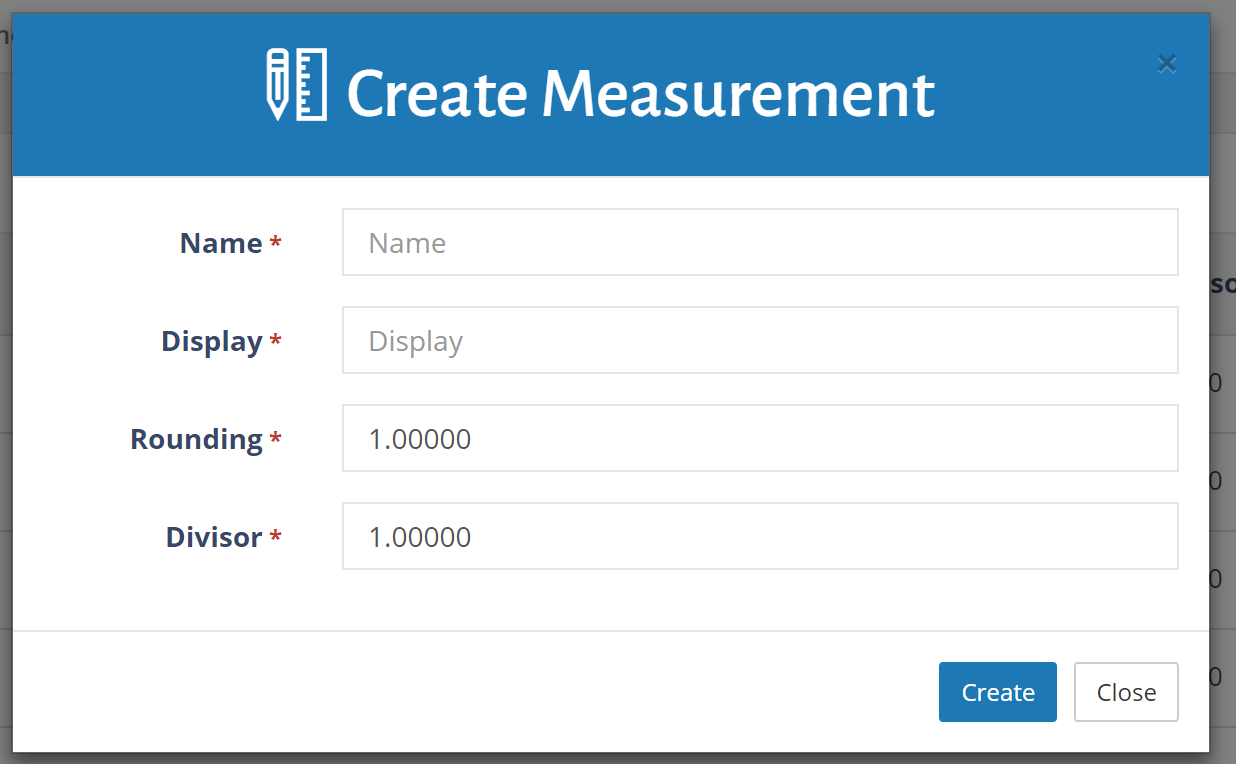 The following inputs need to be filled out when creating a new measurement.

Name which specifies the name of the measurement.

Display is a shortened version of the measurement name that is displayed on estimates. IE each -> ea.

Rounding sets to which decimal place a quantity will be rounded too. For example, if we set our measurement to a 0.01 rounding, then a quantity of 4.4321 will be rounded to 4.43 when using this measurement.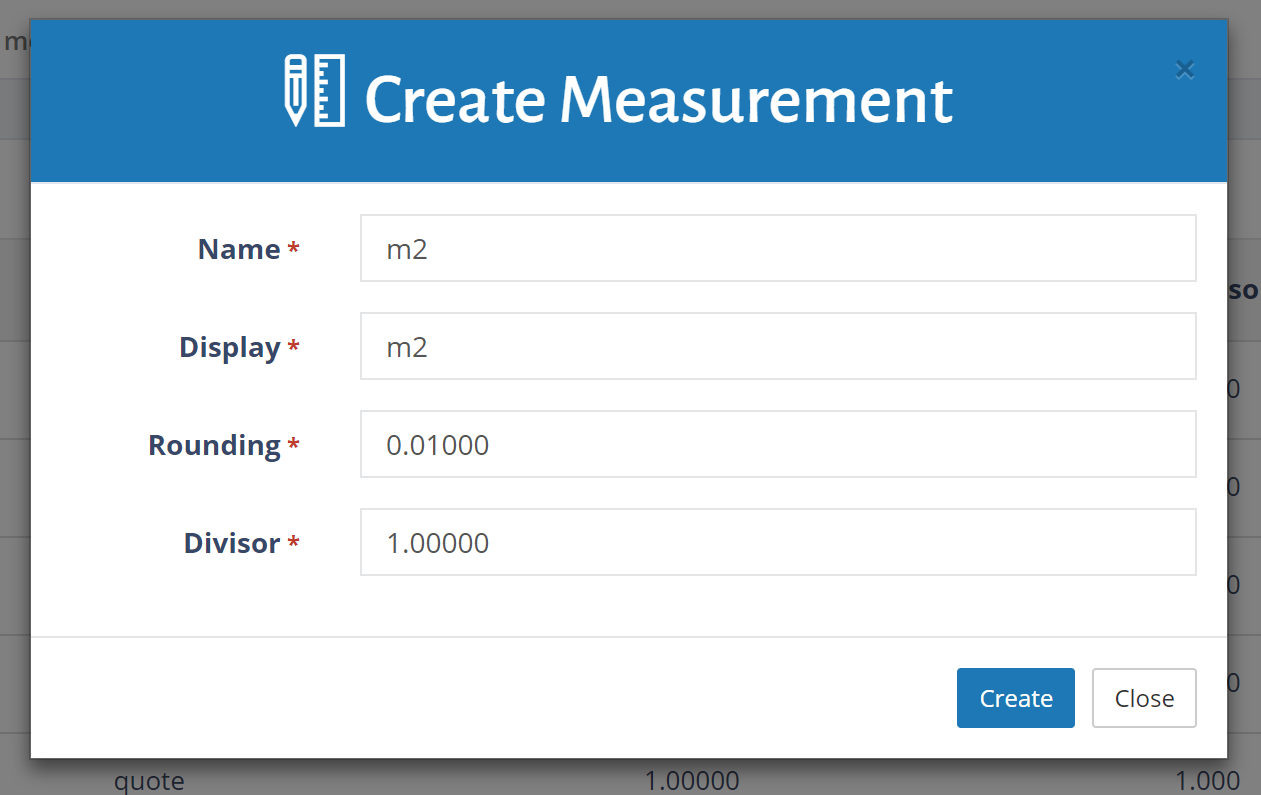 Divisor determines by what figure a price will be divided by. For example, an item set with a "per 1000" measurement will divide the price by 1000.

You can also edit and delete any measurement that you create in MyConstruct. However, default measurements cannot be deleted.