The Contacts area contains all of your staff members, clients, certifiers, contractors, opportunities or suppliers that is created from any module within MyConstruct.
Navigation
Areas of interest include filtering by types of contacts, sorting method and the search bar for fast filtering.
Contact Groups
Groups can be used to create a secondary filter in MyConstruct. You can create groups to keep track of contacts however best suits your needs. Example you can create a group of suppliers for a certain location or group your leads based on progress / interest.

Once you have created your groups, you can then assign contacts to them from the edit option on the contact or when creating a new contact from your "Group" drop-down options.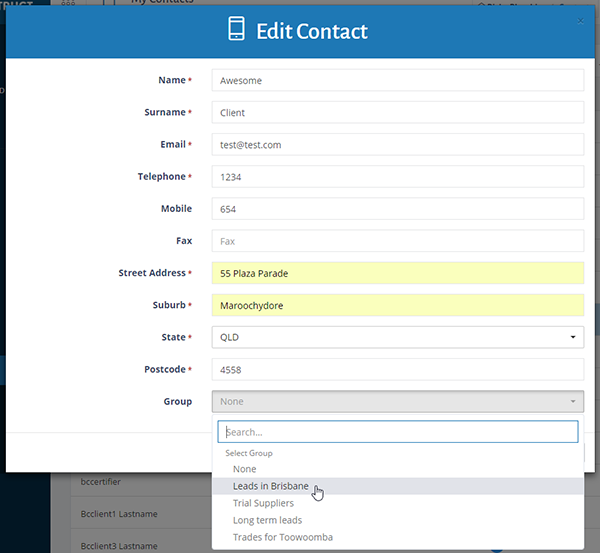 Contact Groups in Estimating
An added benefit to having contact groups is also how much it can speed up sending "Requests for Quotes" (RFQ) later on when we are working our estimate bill of quantities. More info on how RFQ works here.