[Note - this feature is only available in Pro subscription]
Manage "RFQ" or Request for Quote, provides you with a simple and efficient way of organizing and monitoring all quote requests that have been generated and sent from estimates.
To create a RFQ, simply create the list of items you need pricing for within an Estimate, these are inventory items within a cost centre that you would like to send out for quoting.
You can send out a batch of quote requests by scrolling to the top of the estimate builder screen and selecting "Request Quotes" from the drop-down option under "Generate BOQ":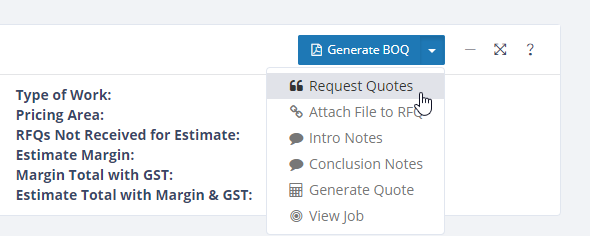 You will be taken to an options screen which allows you to control exactly what requests to send, options include the ability to sends requests for the entire Estimate or for certain Workstages or Cost Centres.
Another quick way to send out smaller RFQs is to simply select the items via the check-boxes on the left side, then using the 'multi select tool', click on "Request for Quote".

You will then be prompted by a popup asking for the Supplier or Contact Group you wish to send the RFQ to.

You can also attach files to your quote requests by using the "Attach File to RFQ" options below each of the "Request Quote" menu items, this allows you to attach documents such as Plans, Specifications or Colour documents that will help with the quoting process.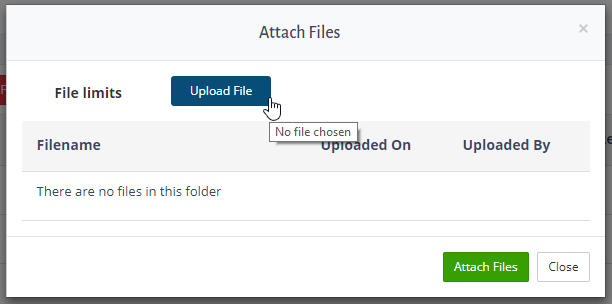 After clicking send, you can continue on with the management of RFQs.

The Manage RFQ page provides a list of Active Jobs that have quote requests sent out. You can see the number of requests and the date of the last request for each job listed here.





You can filter the jobs shown by clicking the dropdown box at the top of the panel and selecting another option.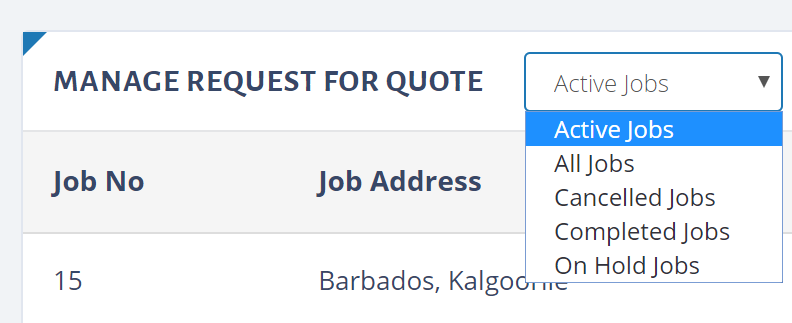 You can also search for a job by using the search input on the top right of the panel.

To view the quote requests for a particular job simply click the "View" button on the far right of the row of the associated job.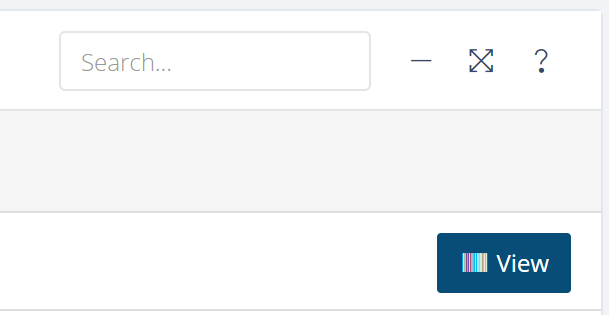 The Manage Requests page give you a list of quote requests that have been sent for a particular estimate. It displays the Cost Centre and supplier associated as well as details such as data requested, date received and the status.





You can view the quote request by clicking the View button on the far right of the row of the associated request. You can also cancel the request or mark the request as "Quote Received"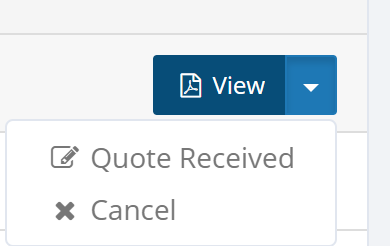 Once you receive pricing back from your Supplier or Trade, simply enter this pricing into your Estimate and continue on.