[Note - this feature is only available in Pro subscription]
In the Pro tier of MyConstruct you will have the option to insert images in your Inventory items, simply click on the insert image icon either in the inventory item itself, or on the notes in the estimate builder:

Then choose the "Upload" tab.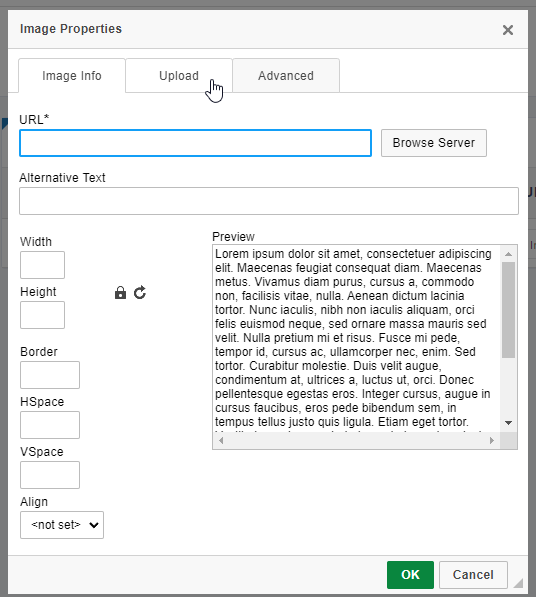 This will allow you to browse your PC and attach the image of the Inventory item - in this case we're using a Shower Mixer.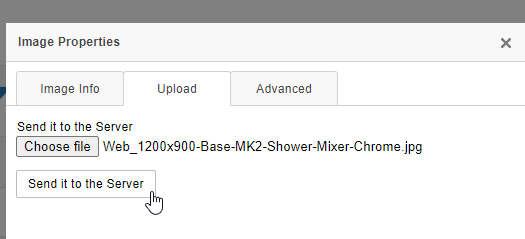 Then click on "Send it to the Server" - which will send your file to MyConstruct so you can insert it.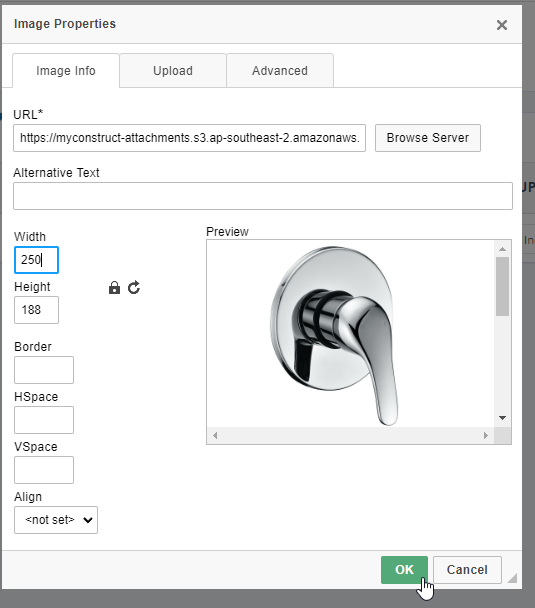 You will then see this screen, which allows you to change the size of the image (The width has been changed in this example). Once you are happy with the size, click on "OK".
Now the image has been inserted in the notes section of this inventory item, so anytime it's used on a quote or estimate, the image will appear in the notes section,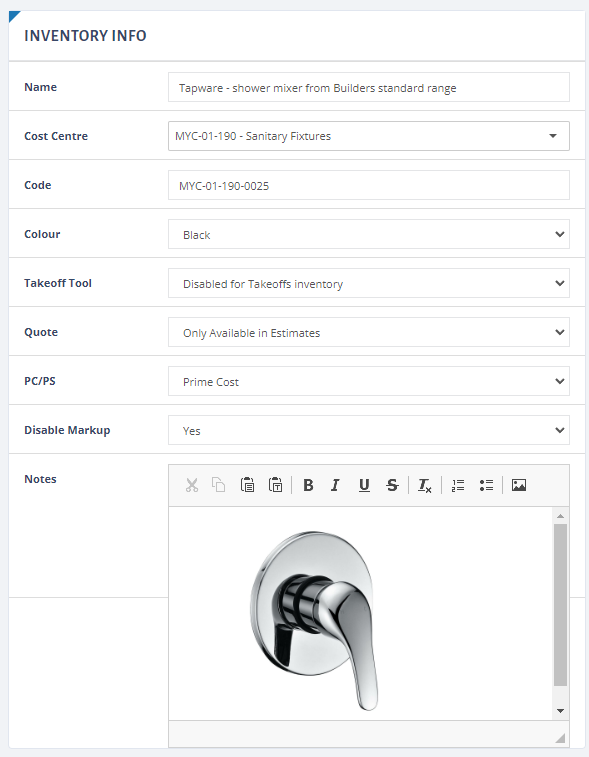 The notes can also be set to "Hidden" when sending orders / printing BOQ, Estimate, Quotes etc if needed.
These same steps apply to anywhere in MyConstruct that allows you to insert images.