The Manage Quotes section contains all the quotes that have been created via the "Estimates" module, here you can view, print and show information related to Cost Centres and work stages of the quote.

 For information relating to creating new "Quick Quotes" click here.

Click on the arrow to view more options.


Here we can place Intro notes, conclusion notes, delete the quote and additional quote options (see below)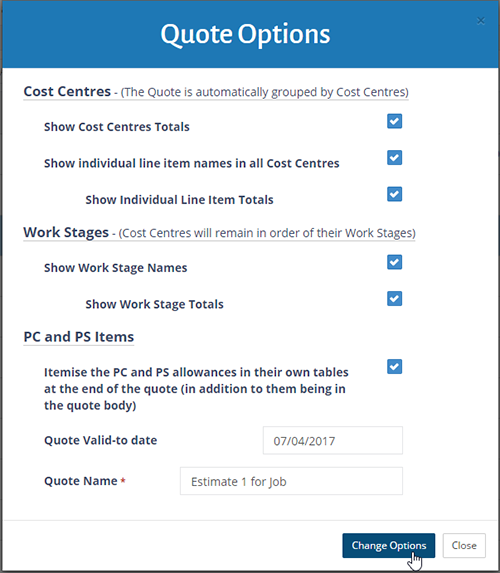 Quote options related to each individual quote can be customized here. (See the FAQ. for an indepth description on PC and PS items).