The plan cutting off issue is common on smaller screens / laptops. It happens when your plan is a large file size and it can't fit in your browser window.
A quick easy way to solve this is straight after you upload a plan (when it first shows on the screen and is cut off) click the plan and then 'drag' with your mouse (hold down click and move the plan downward with the mouse).
You will then notice a light blue box appear in each corner of the plan, using these (click and hold / drag) you can actually resize the plan to suit your screen.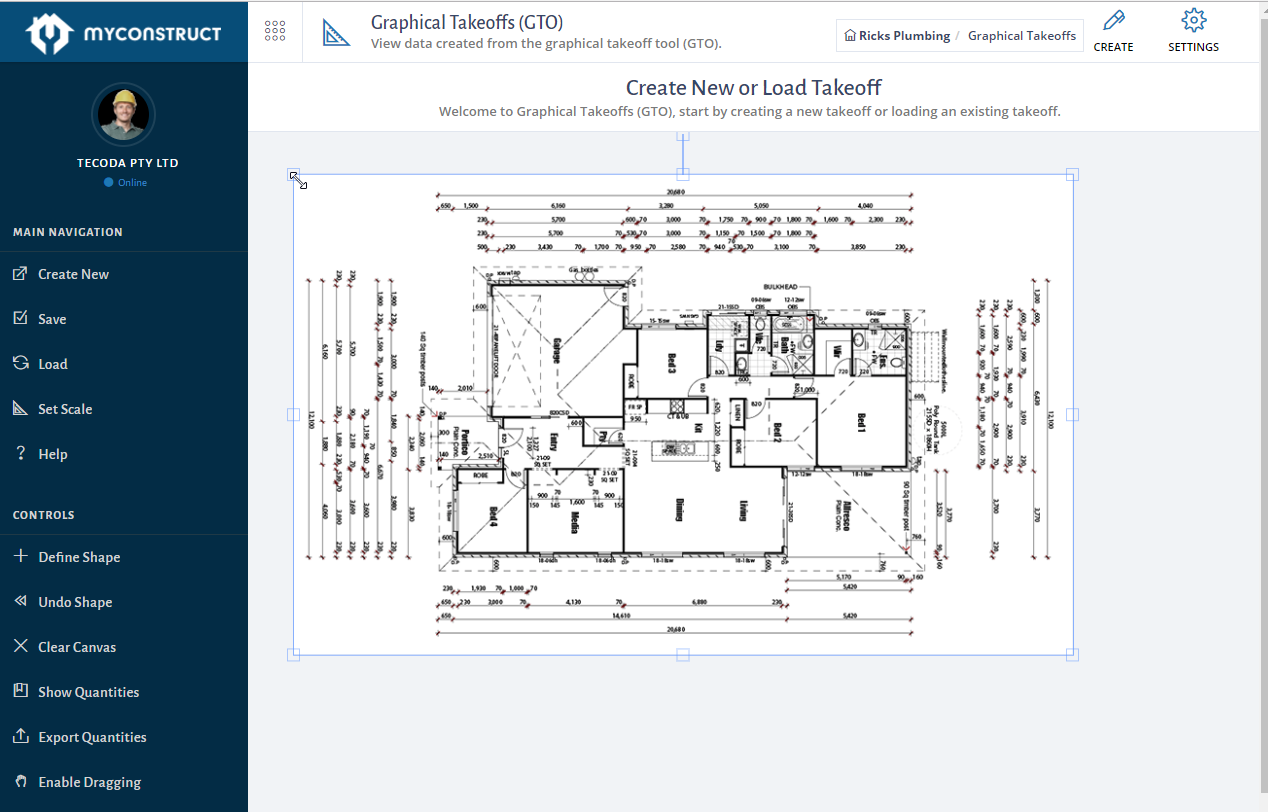 note you can also click the center most box and rotate the plan the same way.