User accounts are listed in a table, the amount of accounts available to your business is dependent on the subscription level of the account. Refer to Subscriptions for more information.

When adding new Staff you can set their permission on the right side of the options, this allows you to control what they can see and do.
There are 3 levels of access to each area in MyConstruct:
Disabled Access – which as the name suggests simply locks the staff member out of the whole area and removes it from the interface so they can't see or access it at all.
Read Access – this options allows read only access but the staff member can not make any changes to the data.
Edit Access – Which is full control of the assigned area with the ability to read and edit the data.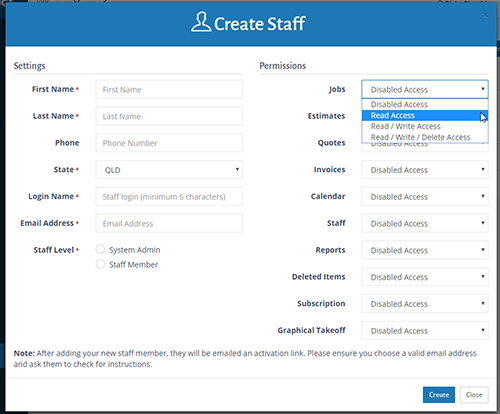 The number of users and available permissions are based entirely off your Subscription Allowances.